What Our Guests say about us...
An oasis of tranquillity
Between the mountain and the sea
Where the nature of Sicily strongly expresses its beauty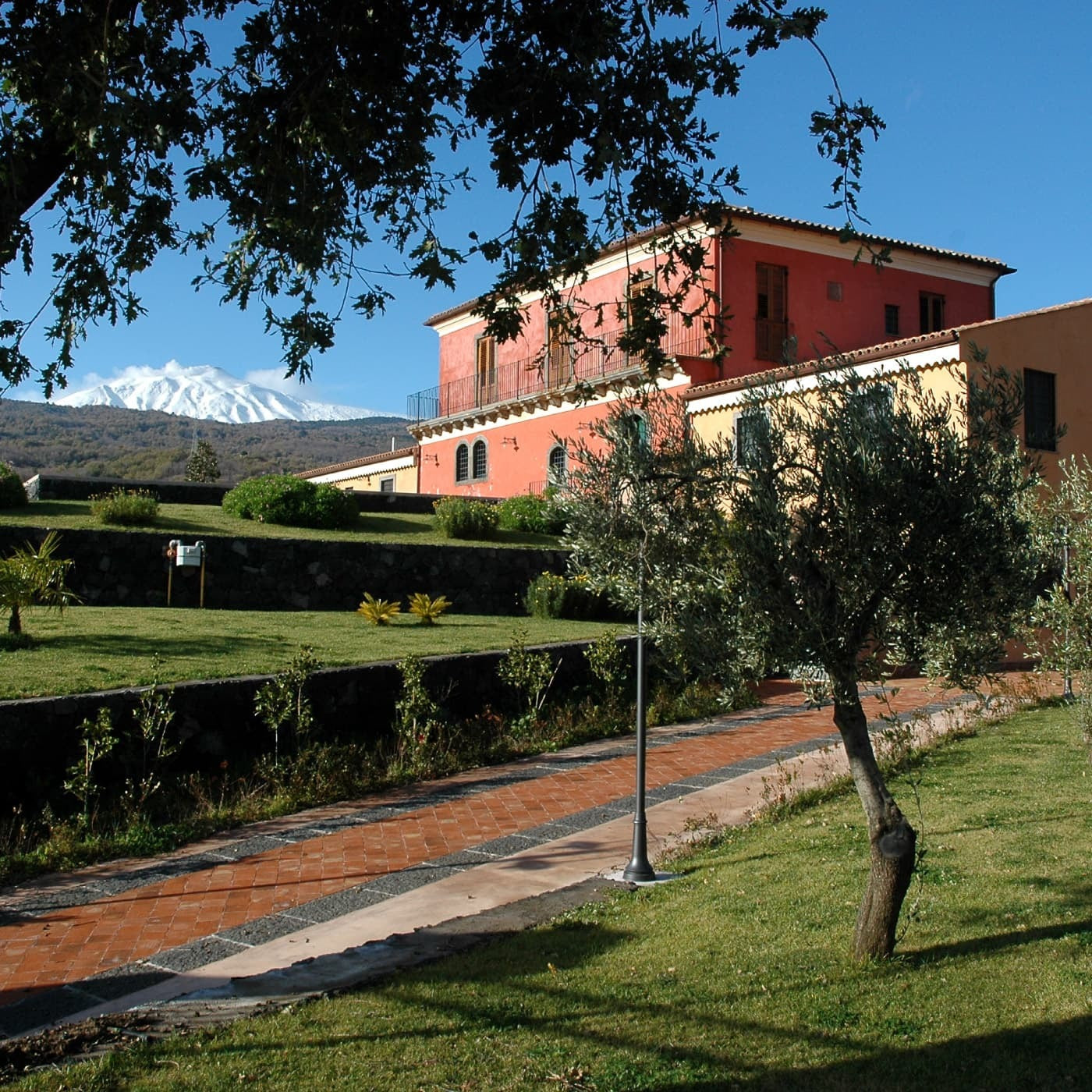 Welcome to Linguaglossa
The Valle Galfina agriturismo
Imagine entering a large gate with two, tall and majestic ancient buildings ready to greet you. Indulge in the infinite planes of vineyards, elegant lilies and idyllic olive trees.
In the background Mount Etna stands tall, dividing the clear blue sky and crystal Mediterranean Sea.
This is the Agriturismo Valle Galfina!
The ideal place to forget the chaos of the city and spend relaxing moments in harmony with nature and its precious gifts. 

Ready to offer you a tailored stay with all the comforts: from the swimming pool in the summer months, to the comfort of the fireplace in the winter days, all accompanied by a bottle of good wine.


Lunch and dinner on Etna
Restaurant
What could be better than sipping the finest of wines paired with the most eloquent of meals?

At Valle Galfina's restaurant you can give your holiday an unforgettable taste: be it a group lunch, a romantic dinner,
or even a corporate event.
Our culinary brigade is at your disposal, ready to prepare the most refined dishes inspired from the gastronomic culture
of the Etna and Sicilian territory.
Using only fresh and seasonal ingredients, including our exclusive Disìo EVO oil, our menu is guaranteed to impress!


Your stay in Linguaglossa
The Rooms
The rooms and spaces at the Agriturismo Valle Galfina are built with the utmost respect for the original rural architecture, typical of ancient Sicily. This homage to the past, combined with the care and impeccable taste in décor, makes the Agriturismo an environment that needs to be experienced. 

The structure has 8 units (a total of 26 beds), elegantly divided between Standard Rooms and Suites, all equipped with air conditioning, central heating, Wi-Fi and Smart TV.
Every detail has been designed to fulfill the desire for comfort and well-being each guest would expect in such a magical place. 
Hospitality on Etna
Look at the Gallery